Forex traders using trading software from MetaQuotes (MT4 or MT5) can benefit from Expert Advisors or automated trading software that can handle placing market orders. However, even though EAs can do some of the trader's job, believe that someone can stay on the beach all day while an EA will generate money like an ATM is an exaggerated idea.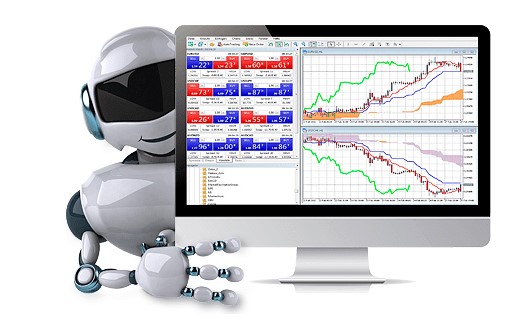 Using EAs must be put in a certain context and at the same time, the trading activity must be monitored, because the software can misbehave sometimes. Are you looking to start using EAs and don't know too much about them? This article should act as a comprehensive introduction to trading automation.
Benefits of using EAs
One of the most important benefits of using an EA is that it will remove the human emotions from the process and place trades in the open market objectively, based on a series of variables that act as an input. Combined with fast and accurate market execution, an Expert Advisor that already has a proven track record will be able to enter the market at the right price location.\
Human traders, especially beginners, have a lot of flaws when it comes to managing risk. By using an EA, all that pressure is gone, since you won't need to worry about risk per trade, market direction, or context. The software will do the work, but does that mean you'll be free to do what you want?
Why you won't get rich with EAs
An EAs uses a series of variables to make trading decisions on particular currency pairs (generally, EAs are used on liquid instruments that have small spreads) and closes it when a given parameter had been met. However, the software won't be able to quantify all the variables that affect market valuations and because of that, an EA can also lose money sometimes.
Believing that magic trading software will make you rich is not a good way to start your trading career. There are a lot of companies online advertising EAs with huge profit returns, demanding high prices in exchange. The trading industry is a competition and anticipating market moves is one of the biggest challenges.
EAs can serve different purposes and find out more about them, MetaQuotes is providing free resources for its MQL programming language. You should study this topic more broadly and only then assess whether an EA can improve your trading performance.
The bottom line
There are multiple ways to use an EA, not just to place trades, but also to collect trading data and get more insights into your trading activity. Automation can save a lot of effort, but keep in mind that even technology has its limits. Believing that by only purchasing the software you will become a profitable trader is an illusion that will end badly.