As we've already mentioned, no matter how good your strategy is, you won't be able to have an accuracy of 100% over the long term, since no strategy can factor in all the variables that influence the price movements. Also, we've mentioned how the mindset plays a major key in trading and this article is related to that subject, being designed to help cope with forex losses.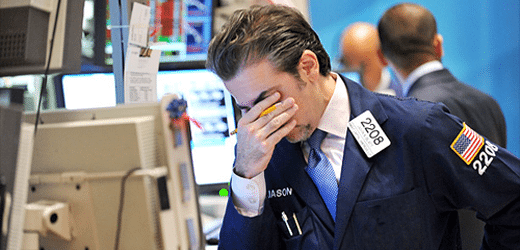 Losses as lessons you should learn
Although we mentioned that losses are generated by the flexible nature of the markets, some of the losses, if not the most (if you are a beginning trader), are generated by the lack of education, or the inability to implement the tea, the strategy that you have established.
What is the reaction most traders have?
Frustration, anger, revenge trading, impulsive decision-making, etc. These are the most common reactions traders have when dealing with losses and they generally end up with more losses than they originally had.
If you want to be a professional forex trader, you need to develop new habits and cope with losses in a different way.
In order to do that, you should dedicate time to analyze all of your trades and see what things you can improve for the future. You need to understand that once you lost money, you can't change that. But you can learn from the experience and evolve as a person in order to overcome those failures and manage to move forwards.
Being a professional forex trader is not easy and it takes tons of work and practice. You need to be able to put in the effort in order to make it. As we mentioned, analyzing your trades is one of the key factors to deal with losses in a proper manner.
In one of our future articles, we'll explain how you can do that properly so you will manage to understand why are you doing certain mistakes and what can you do to avoid them in the future.
Risk Warning and Disclaimer
Trading foreign exchange on margin carries a high level of risk, and may not be suitable for all investors. The high degree of leverage can work against you as well as for you. Before deciding to invest in foreign exchange you should carefully consider your investment objectives, level of experience, and risk appetite. No information or opinion contained on this site should be taken as a solicitation or offer to buy or sell any currency, equity, or other financial instruments or services. Past performance is no indication or guarantee of future performance.