Globe Invest Hub offers online trading conditions, backed by a team of experts. The information and tools needed by traders to succeed in this environment can all be found in one place, according to the company's claims. If that's the case, our review will try to see whether or not these features are enough to meet the needs of today's market goers. 

Trading platform
MT4 needs no introduction since it's been around for over 15 years. During this time, numerous upgrades have made the platform suited for multi-asset trading. With Globe Invest Hub, you can use it to trade on multiple devices, engaging across hundreds of instruments. 
Technical/fundamental analysis tools, multiple order types and risk management are all there to help you spot opportunities and then manage risk like a professional. Mobile trading is accessible by using the apps, designed for Android or iOS. Once you've installed MT4 on your smartphone, access to the trading account is possible with your credentials. 
Assets
The array of assets available with Globe Invest Hub should be enough for every trader. FX, stocks, indices, and commodities remain liquid and cheap-to-trade instruments, but according to the broker, this isn't enough. That's why crypto coins are also there, to further diversify your abilities. BTC, ETH, DASH, BNB, and TRX are just a few of the tokens currently available with the brand. Speaking of trading costs, there are some things to consider, including what assets you want to trade, and also, your account type.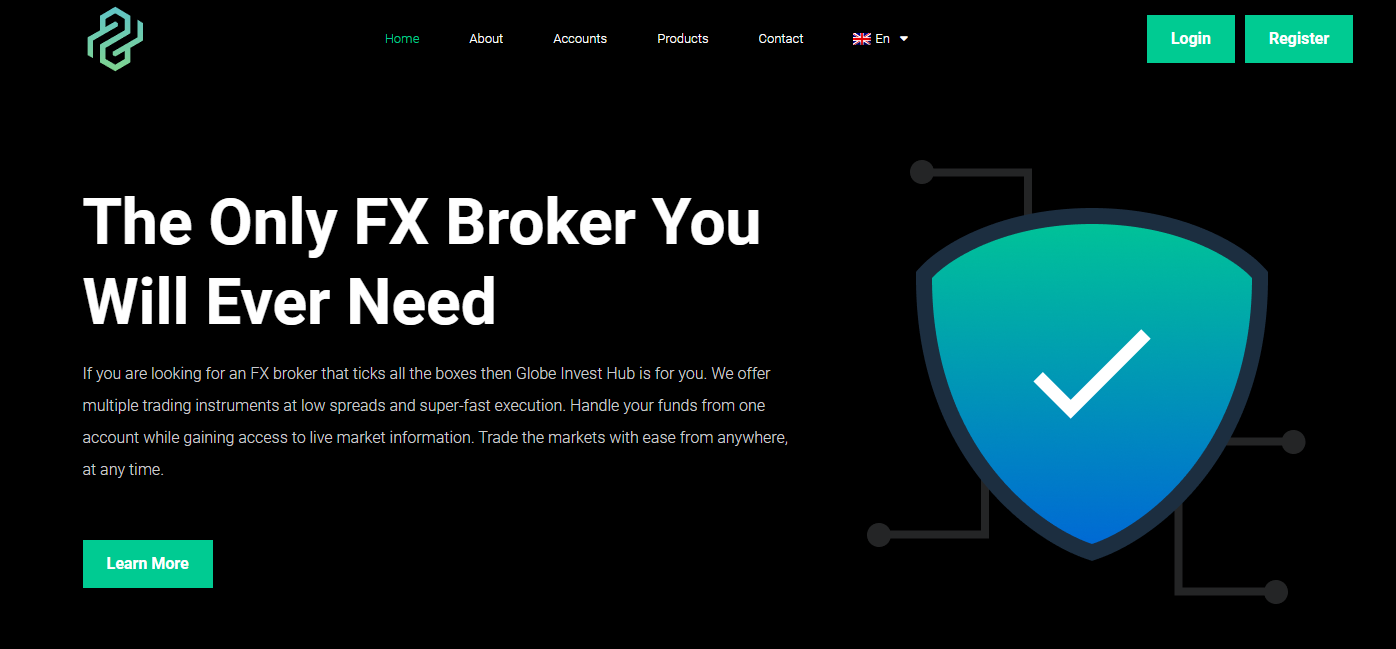 Accounts
Judging by the account selection, Globe Invest Hub wants to attract beginners and experienced traders alike. With 4 different solutions at hand (Bronze, Silver, Gold, and Platinum), customer needs are wholly addressed. 
Spreads get lower as you hold a larger account and for Gold and Platinum, there are no trading commissions charged. Leverage fluctuates between 1:100 and 1:400, but this is where you need to consider what assets you trade. 
Globe Invest Hub provides trading signals, personal trading sessions, private analysts and social trading to its clients, showing its customer-centric focus. Using these features, traders get more insights into what happens in the markets at any point throughout the week.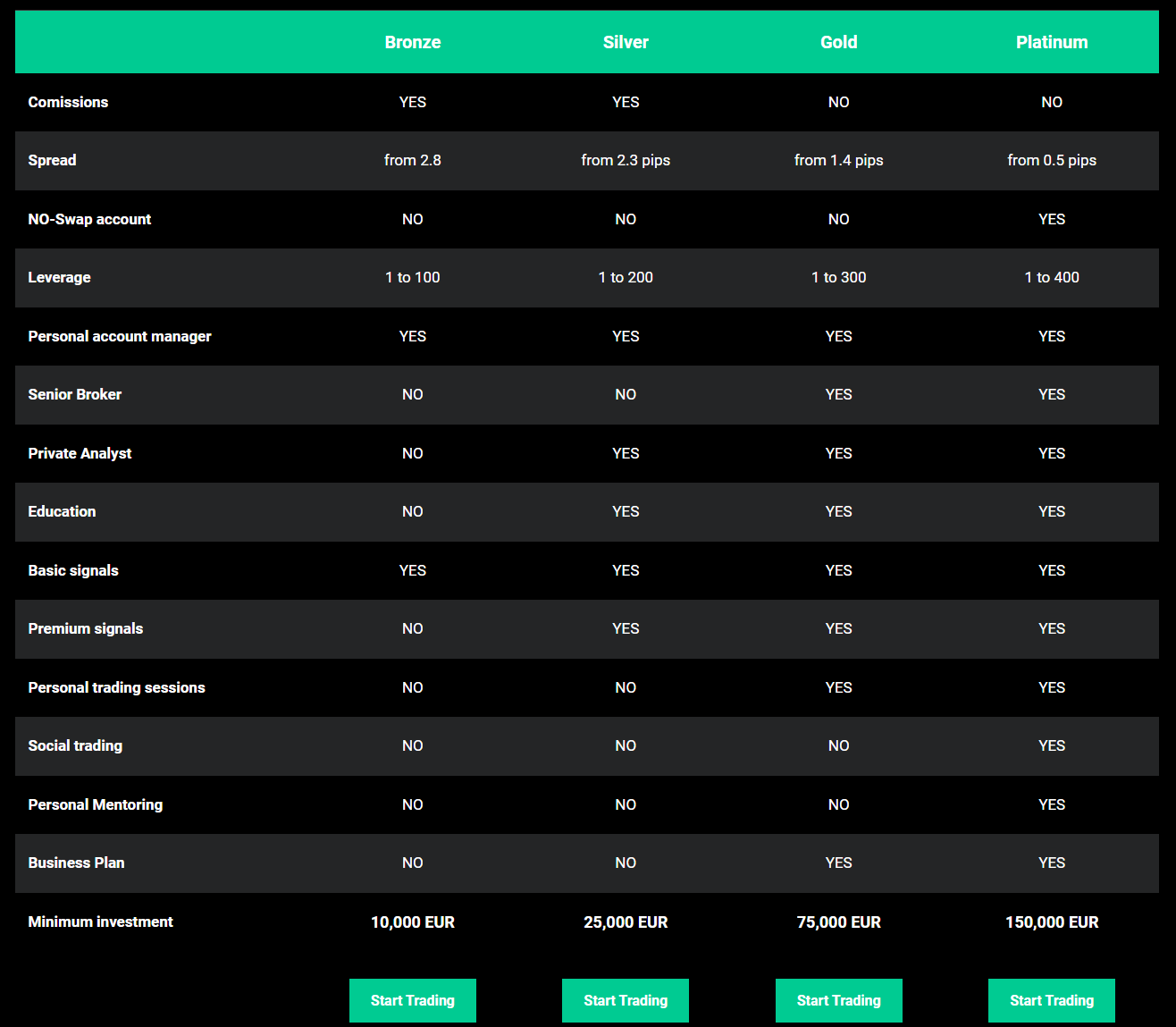 Customer support
Once you've registered for an account, an account manager is in charge of providing support at all times. Users who still have not opened an account with Globe Invest Hub can reach an agent by using the contact form available on the brand's website. 
It would be fair to assume that there is special attention given to customer communication. This once again reinforces the fact that Globe Invest Hub is centered around its client base. 
Conclusion
Based on our analysis, all the evidence suggests that the broker has good intentions. It provides access to all major markets, using advanced trading software and appropriate trading tools. Trading conditions are diverse, designed to meet the expectations raised by a global community of traders. The account opening process is swift and easy to complete. Making a deposit is possible only via trusted channels, offering a level of protection.